Silver Fox Fur Vest Hood Leather Waist XS>XL

Price:

$409.00

Retail: $649.00

You Save: $240.00

This item is in stock
Description
Size
Returns
Shipping
Customize
A silver  fox fur vest featuring a solid fox fur hood . Leather waist with elastic properties (elastic string attached from the inside). Lined with black silk lining , side pockets and closes with hooks & loops . Fur turns 1.5 inside prior meeting the lining.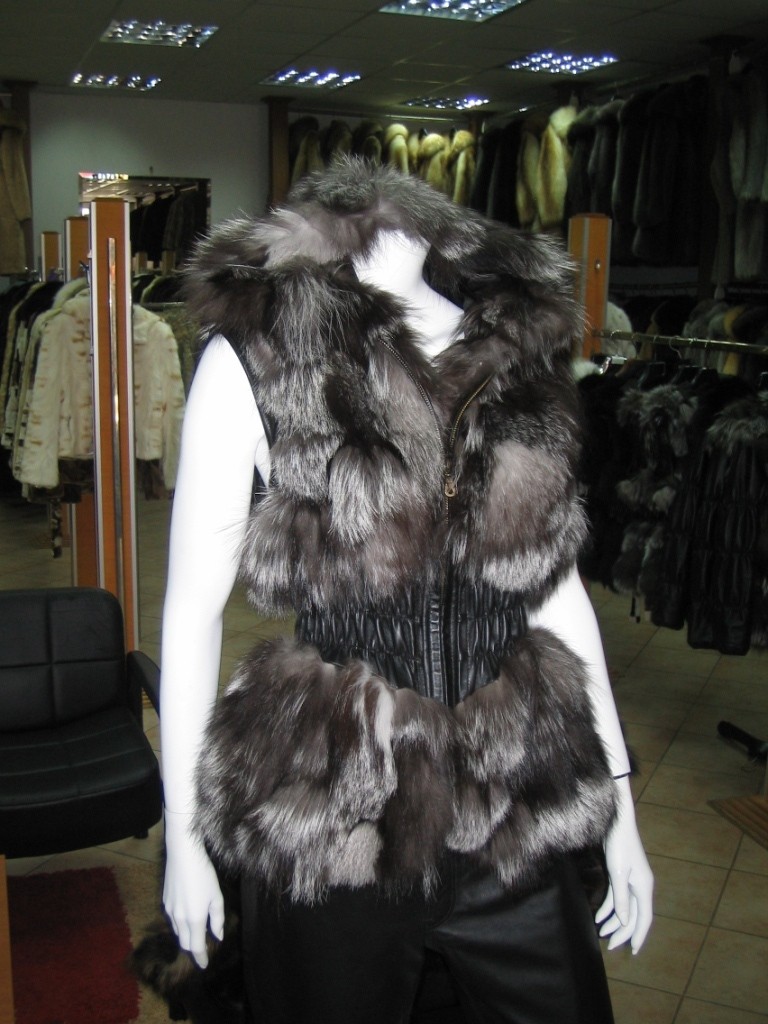 Since we are fur manufacturers we can :
·         Shorten or lengthen  coat length/sleeves/dimensions
·         Add/remove/replace  hoods , cuffs , belts , collars
·         Add/remove/replace  hooks & loops , zippers , buttons
·         Replace lining to color and matterial of your preference
·         Make a garment from the fur type of your preference (eg. from beaver to mink etc.)
·         Change the pattern to one of your preference (choose from our listings or send us a picture)
·         Change color
Note that services that do not require extra fur matterial or replacement with more expensive matterial are free of charge. Please contact us  to give you a quote if you need any changes.
Advise measurements size chart at the bottom of the page